Taking High-End Sound Along with You Crystal Cable Next PEF24
Taking High-End Sound
Astell&Kern have set the standard for portable audio performance: Crystal Cable Next has matched that standard, bringing all the technology and musicality that Crystal Cable is recognized for to the ultra critical portable sector.
Dedicated Crystal Cable designs for portable applications.
Combines the best available conductor technology and Crystal's proven minimalist design with the World leaders in portable, high-res replay technology.
Flexible, thin, resilient and stylish, Crystal Cable Next looks (and feels) as good as it sounds.
Crystal Cable
Dutch cable specialist Crystal Cable designs and manufactures the thinnest high-end wires possible from one of Europe's most ambitious R&D laboratories.

Its philosophy of less is more, is echoed throughout the audio community and to this end, all Crystal Cables are painstakingly designed to extract maximum resolution and ultimate neutrality.


Headphone and portable applications place unique demands on cable design and construction. Not only do they present extreme mechanical challenges, both in terms of noise performance and mechanical stability and longevity but the emergence of portable high-resolution file replay systems combined with rapidly advancing headphone performance has created one of the most sonically exacting markets. It's a field in which cable performance has become a critical limiting factor.

Crystal Cable has always worked with the best: the best conductors, the best materials – and the best partners. Astell&Kern are the acknowledged market leaders in portable high-res music player. Crystal Cable has worked alongside Astell&Kern to develop a range of dedicated portable and headphone cable designs, with conductor topology, insulation materials and construction that delivers the flexibility, mechanical integrity, shielding and connectors to meet every demand in the fast emerging portable market.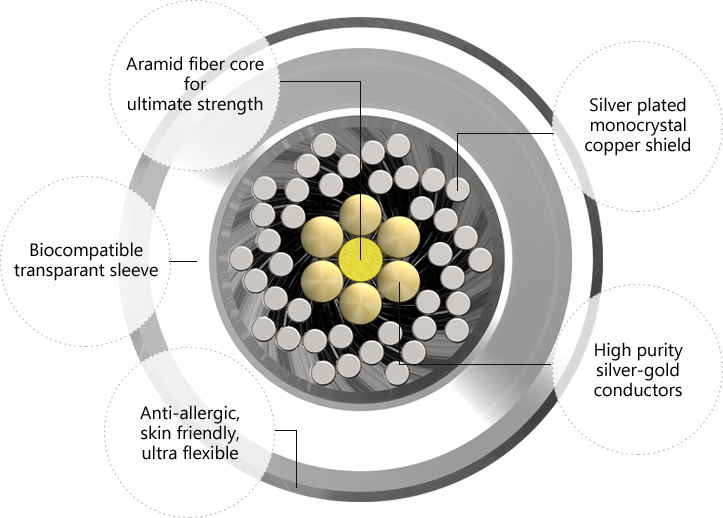 Available exclusively through Astell&Kern and their distributors, Crystal Cable Next sets new sonic standards. The superb conductivity, shielding and high-tech insulation materials used by Crystal Cable are perfect for the low-signal level, low-power applications typical in portable audio systems. They make the most of every last little bit of signal, while dedicated designs combine their inherent flexibility with skin-friendly outer sheathing to set new standards for unobtrusive comfort.
Each Crystal Cable Next product is precision cut, hand manufactured and individually serial numbered to guarantee consistent performance. The complex construction of the Crystal Cable Next conductors demands precise termination. Each cable is precision stripped and trimmed before being skillfully hand-terminated by our experienced technicians, while Astell&Kern's close control over product distribution ensures customers receive consistent, verifiable performance – every time.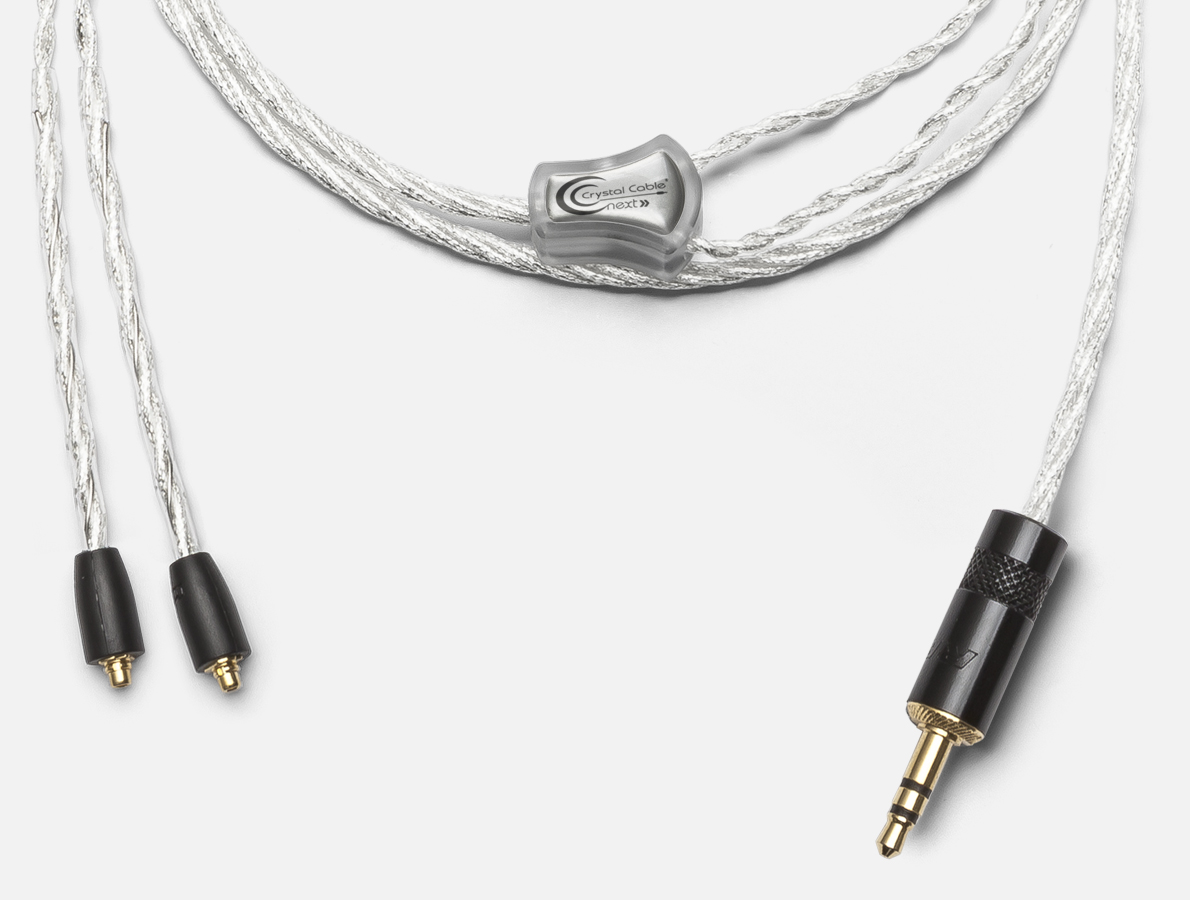 Specification
General Specifications

Model

Astell&Kern Portable cable PEF24 (MMCX / 3.5mm mini jack)

Wire Specifications

Crystal Cable Next

Terminal Specifications

3.5mm mini jack

Cable Length

1.2m

Etc.

- Audio was NOT muted during the measurement.
- The image/specification may be changed without notice to improve product performance and quality.

Price