Astell&Kern
Design Story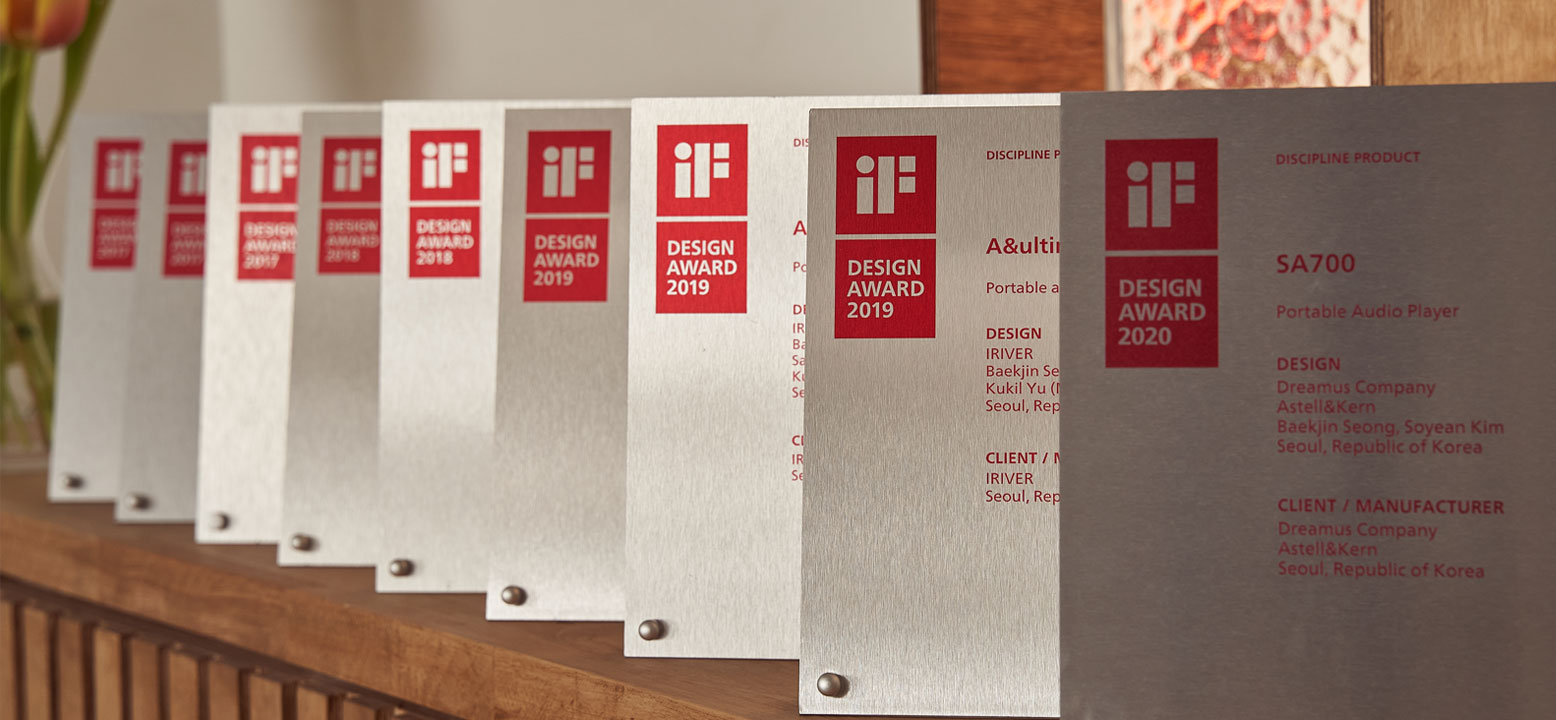 A New Era In Hi-Res Audio Sound
Exquisitely crafted in limited quantities, Astell&Kern's marvelous products are specifically designed and crafted for those who truly appreciate faithful, rich music.
" We wanted to deliver music that would touch people's hearts, rather than just their ears."

" Enjoy the marvelous sounds unique to AK, created with passion, craftsmanship, and innovation."
Materials Innovation
Since the first development of MP3 by Iriver, Astell&Kern has been striving to apply the most innovative and up-to-date technology to audio player devices.
Our unwavering goal is to create the ultimate sound with no compromise or tricks.
Astell&Kern has achieved clear innovations in market-leading technologies and in the application of new technical materials, plans, and designs.
"We reviewed countless materials in line with Astell&Kern's philosophy of conveying the innate beauty of materials."
Latest Technological Breakthroughs
All our models come with innovatively developed technologies that evolve according to the brand's philosophy.
Our goal is to facilitate the best environment possible to deliver the most faithful original sound.

Craftsmanship
We directly process stainless steel, copper, and other materials that are often used in premium watches. The final appearance of our products is created with craftsmanship to be more than a simple digital device, but to be something that offers original sound — that's our ultimate goal.
"Stainless steel with outstanding durability and antimagnetic characteristics is resistant to wear and temperature conditions.
The excellent technical characteristics of stainless steel can be utilized in a range of ways to create perfect harmony with the sharp and sophisticated design."
"It offers long-lasting and durable premium value. "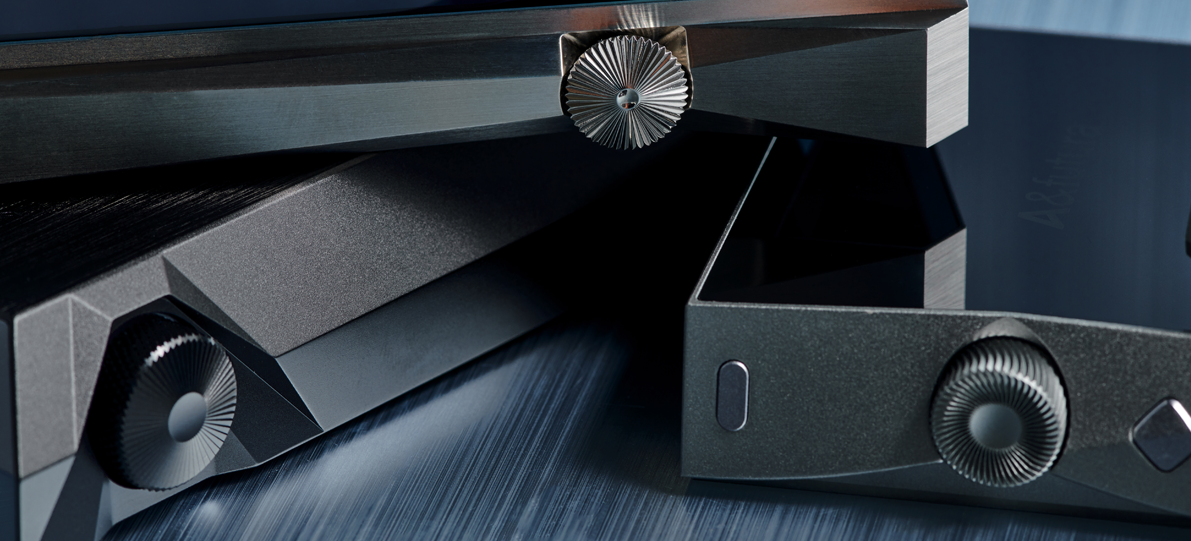 An Iconic Visual Identity
Astell&Kern's products are inspired by "light" and "shadow." The device bodies harmonize lines and surfaces, naturally reflecting moving lights while simultaneously creating shadows. Also, the divided surfaces are designed to invoke subtle emotions like beautiful sounds flowing over the product's surfaces.
These iconic AK designs not only create a unique design identity for Astell&Kern and emphasize its premium quality, but they also prevent malfunction of volume knobs and provide perfect protection against damage.
Astell&Kern offers compact, lightweight products that fit in the palm of your hand, with stable grips on the divided surfaces for excellent handling.
"If the design of the AK240 expresses the moment that light stops, and the AK380 the eternity of time through which light moves,
the SP1000 and SP2000 ultima series express the "brilliance of time," like when light beautifully refracts through a prism. "
They feature a neat and refined shadow shape without any light refraction, representing the purity of the original sound that only Astell&Kern can create.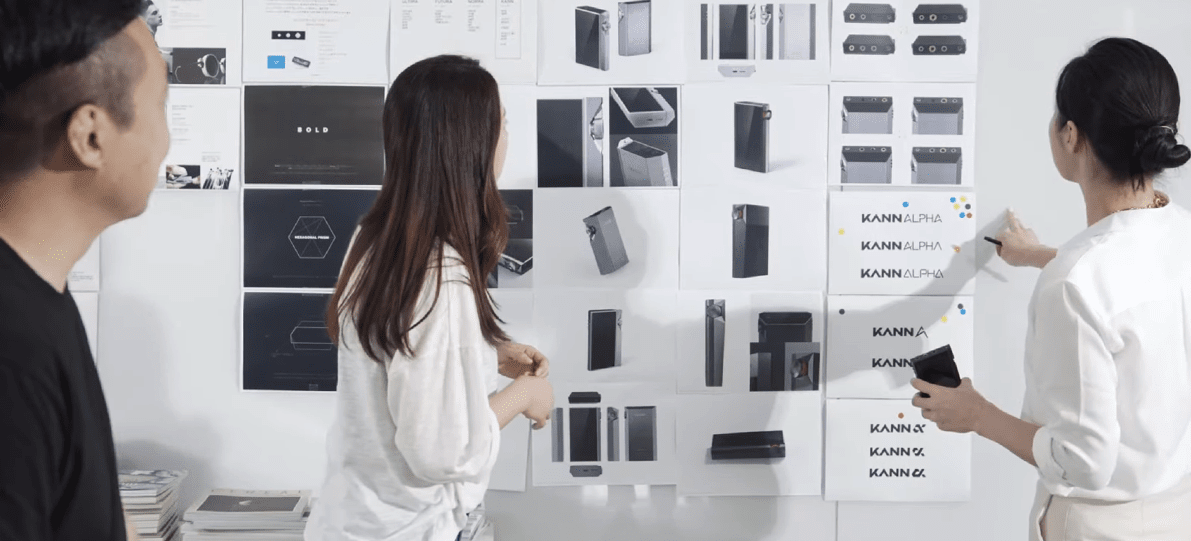 Value Of Design
"Beautiful sounds turn into light with the touch of a hand, and that light is delivered in the form of sound through AK's products."
The goal of Astell&Kern is to deliver the beauty of the original sound of music as it was intended.
Our designs are inspired by the various features of nature that surround us. Light is the source that nature gave to us.
If light is expressed as music, the reflections of light are the prisms of emotions felt by music listeners, we interpret listener's mind and changing emotions as "spreading of light."
The "Spread of Light" series that reflects light spreading through a prism expresses the diverse emotions that people feel when they listen to music.