THE ULTIMATE ALL-IN-ONE SOUND SYSTEM AK T1
ALL-IN-ONE SOUND SYSTEM
Astell&Kern has conducted extensive research to accurately deliver music how the artists' indented and with the emotion of live performances to lovers of music everywhere.

As a world-wide leader in high-resolution audio products, Astell&Kern has often pondered: "Is a standout music player enough to truly experience and feel the original sound?" We have found the answer in the AK T1. The AK T1 is Astell&Kern's very first all-in-one sound system.

The AK T1 encompasses all of these features. Power up the AK T1 and immediately begin enjoying your music.

The AK T1 is another masterpiece from Astell&Kern that accurately conveys the artist's sound just like you were there when it was performed live.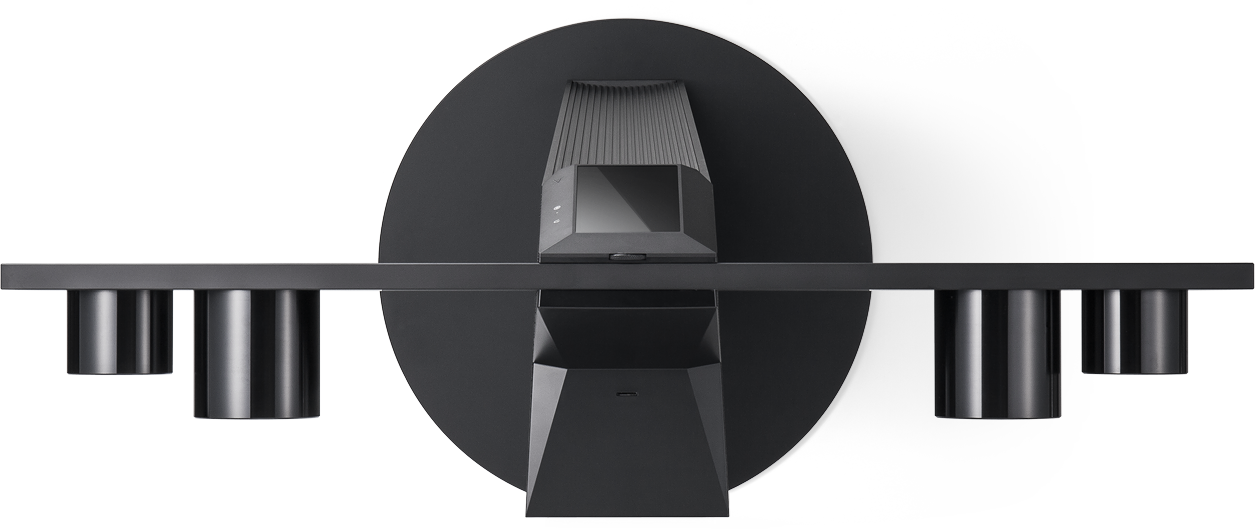 Wired and wireless DLNA support,
High-resolution Wireless audio playback via aptX codec,
Internet radio service support, providing thousands of music channels,
AUX & optical inputs, USB storage & microSD card support,
Integrated Astell&Kern music player provides a diverse range of playback options,
Hybrid amplifier (analog and digital) optimized for best possible sound,
Six speaker system delivers the utmost clarity in sound.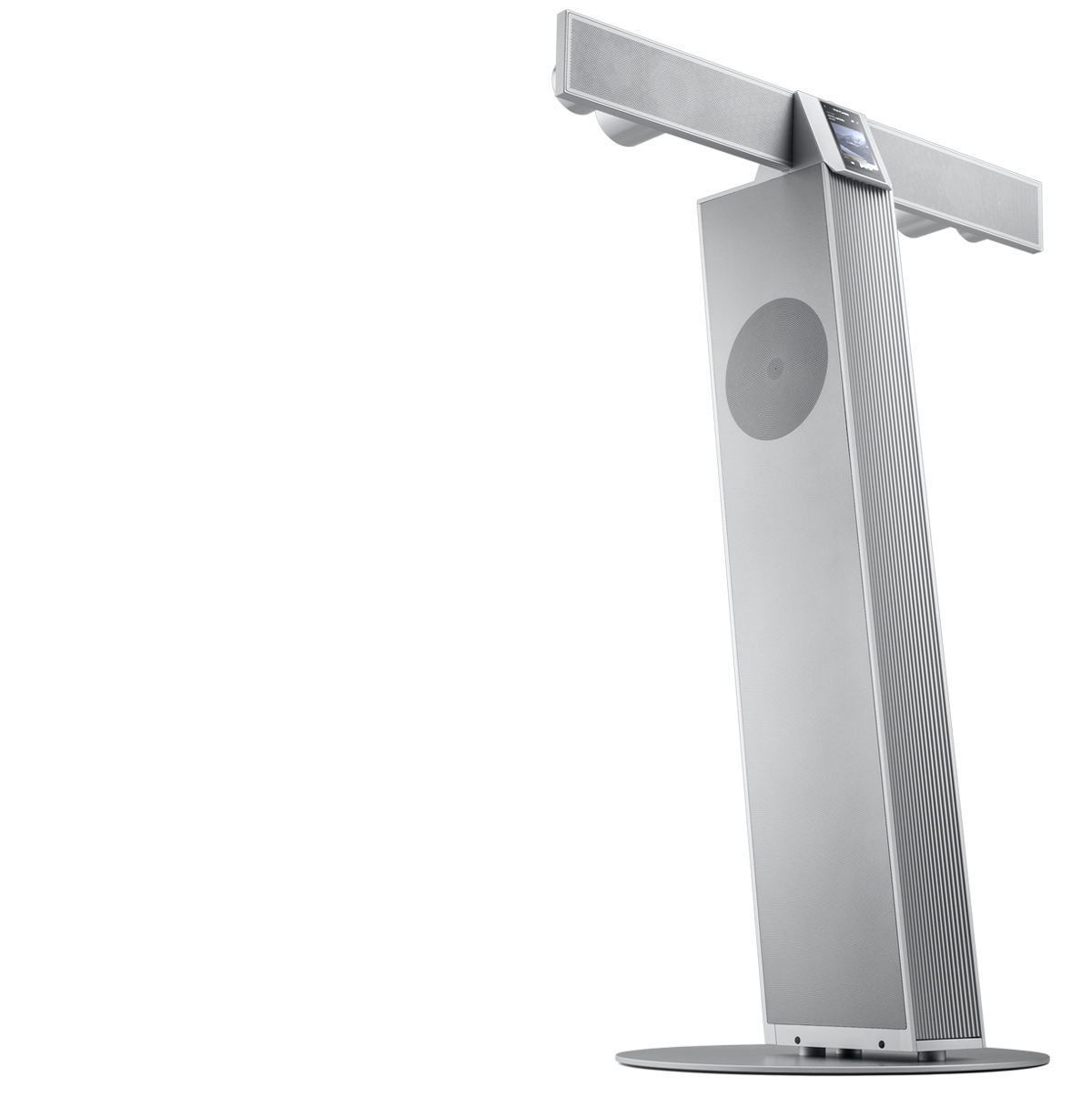 ="">
MQS Player
The AK T1 is capable of high-resolution audio playback via wide variety of audio inputs and features the identical, perfect sound design seen in Astell&Kern's portable players that have been highly praised by users all over the world.

The acclaimed Cirrus Logic CS4398 DAC featured in Astell&Kern's portable players is back in the AK T1 in a dual-DAC configuration.

The combination of the exceptional Astell&Kern MQS player performance with the perfect speaker and amplifier system of the AK T1 allows you to experience a superb, wide, high resolution sound unlike any other wireless network speaker available.

With support for USB storage devices, microSD cards, DLNA networking, auxiliary and optical inputs, the AK T1 supports playback of music from any source device.

The AK T1 is truly an all-in-one sound system.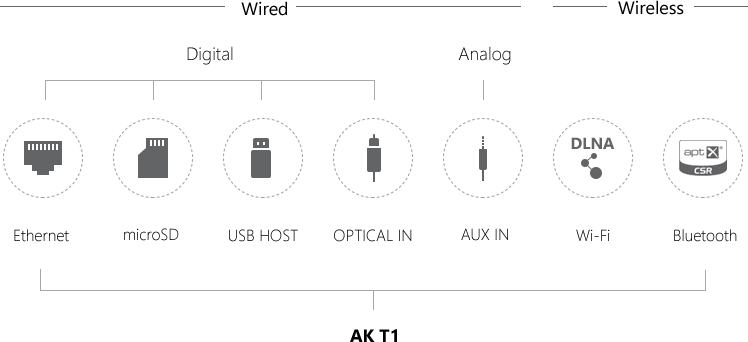 Hybrid Amplifier
Typically, the overall sound quality from an analog amplifier tends to be delicate and soft, but the disadvantage is low efficiency. Conversely, a digital amplifier is highly efficient, but high frequencies have a tendency to produce harsh sound.

Because of these disadvantages, the tightness of the low frequencies are lost when the highs are softened and vice versa. In other words, it's difficult to achieve a proper balance of treble and bass if only one amplifier is used to drive the speakers.

An amplifier appropriate for the characteristics of each speaker unit is implemented in the AK T1 using a bi-amping technique. A hybrid type amplifier system was implemented rather than using a single type to maximize the advantages of both analog and digital amplifiers. In the hybrid amplifier system, an analog amplifier drives the tweeters while the digital amplifier drives the mid range and woofers.

The hybrid amplifier system of the AK T1 uses a dedicated amplifier appropriate for a specific frequency range so that listeners can experience perfectly balanced sound.
AK T1 Amp Diagram

Perfect Balance

Without going beyond a certain level of Hi-Fi audio systems, achieving great sound through speakers can be a challenge. The six speaker units in the AK T1 deliver perfectly balanced lows, mids, and highs without compromising a particular range of sound.

To prevent vibrations generated in the low range, the AK T1 contains an aluminum enclosure; along with a dedicated low-range, high-pass filter (subsonic filter) for deep, tight, and clean bass.

In constructing the 3-way speaker setup, Astell&Kern did not take any shortcuts that would overlap the treble and bass. To maximize the purity of the mid range sound, a direct connection to the amplifier is made without the use of any gain adjustment device to cloud the sound.

A 4-way crossover filter is used to prevent overlapping audio frequencies in the low-order crossover filters. Audio frequencies are completely separated through the use of the 4-way crossover, providing distinct playback of each sound range with no unnecessary bass bleeds into the high-frequency tweeters, which provides the best possible sound performance.

By optimizing each unit for maximum performance, the AK T1 is able to deliver the most precise, nuanced sound that typical speakers can never match.

True, original sound from a small form factor system can only be found in the Astell&Kern AK T1.


AK T1 Frequency Band Configuration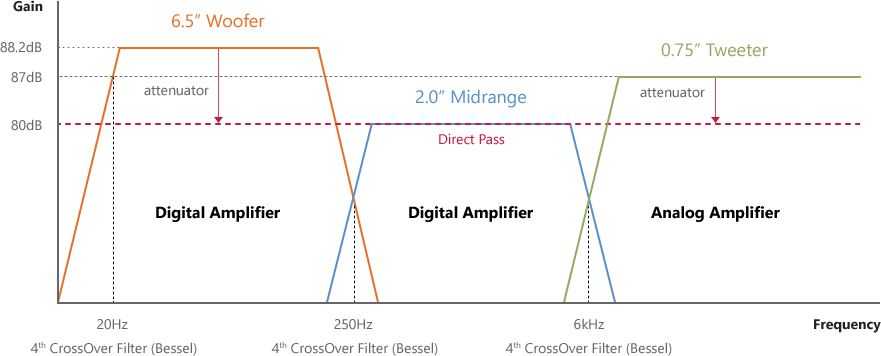 Smart Network
Say goodbye to cumbersome cables, the Astell&Kern AK T1 is wireless!

? With the AK T1, easily play audio from multiple sources such as a NAS device, or an Astell&Kern music player through a wired LAN or Wi-Fi DLNA connection. In addition to DLNA networking, the AK T1 supports the Wireless aptX codec for high-resolution audio playback not available with standard Wireless connections.

Internet radio service is also available on the AK T1. The thousands of channels available on vTuner. A vast selection of music is available to you through a wired or wireless network connection on the AK T1.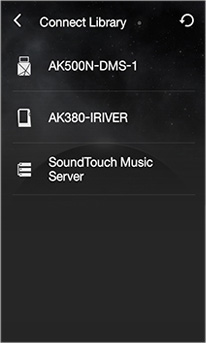 Connect Library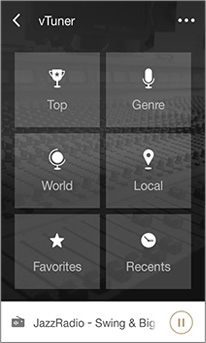 vTuner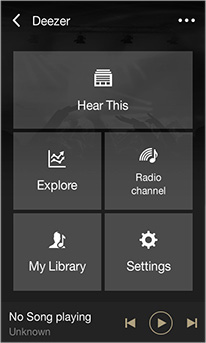 Deezer
Advanced Control
The AK T1 features a large 4-inch (101.6mm) touchscreen display, offering the industry's most convenient and intuitive user interface. Turn on the AK T1 and connect to a network with just a few clicks to immediately begin listening to music.

The touch sensitive Metal Touch control is another unique feature of the AK T1 that cannot be overlooked. Unlike a typical push button, the AK T1's Metal Touch technology offers users a completely new experience.

Simply listen to music stored on an NAS device through the AK T1 by using your smartphone or tablet with the AK Connect app. You can also stream music stored on an Astell&Kern portable music player to the AK T1.

The AK T1 excels in delivering the perfect sound you desire through multiple options using an intuitive interface environment.
Playback audio from a smartphone or tablet and AK380 via Wireless.
Playback audio from the AK500N or AK380.

DESIGN
Next time you are outside, take a moment to listen to the wind blowing. You will experience a natural, three-dimensional sound. Through there are a number of factors involved,this natural experience can be distilled to the fine balance and delicate accuracy of sound.
The first three-dimensional stereophonic sound encompasses independent left and right channels. To experience immersive sound, the left and right channels must have spatial distance between them to fully utilize the three-dimensional depth.
The AK T1 is comprised of three main design elements the purpose of each element is to deliver sound with extreme accuracy.

First, an independent enclosure is required to avoid conflicting varying frequencies within the structure that contains the separate left and right channels. In the AK T1, the units that are responsible for each frequency range are independent and the structures are exposed to minimize unnecessary volume and surface area.
Second, sufficient distance is required between each audio channel to properly convey a three-dimensional sense of space and depth of sound. The distance between each audio channel is optimized for everyday settings and the AK T1 design format allows the sound quality to remain untarnished for simple, yet extremely detailed sound.
Third, the speakers must have a sense of weight while minimizing unwanted vibrations for a feeling of natural and transparentsound.

The AK T1 is in a metal enclosure to suppress both internal and external vibration, creating a neutral and natural sound delivery.

Specification
General Specifications

Model

AK T1

Body Color

Black, Silver

Body Material

Aluminum

Display

4inch(101.6mm) 480 x 800 Touchscreen

Supported Audio Formats

WAV, FLAC, WMA, MP3, OGG, APE(Normal, High, Fast), AAC, ALAC, AIFF, DFF, DSF

Sample rate

FLAC, WAV, ALAC, AIFF : 8~192kHz (8/16/24bits per Sample) / DSD64(1bit 2.8MHz) / DSD128 (1bit, 5.6MHz)

DAC

Cirrus Logic CS4398 x2 (Dual DAC)

Speaker System

3 Way Multi Channel Active Speakers (4th CrossOver filter) / 0.75" Tweeter x2 / 2.0" Midrange x2 / 6.5" Woofer x2

Active CrossOver

Hybrid Amplifier (Analog Amplifier for Tweeter, Digital Amplifier for Midrange / Woofer)

Frequency Range

48Hz ~ 22kHz

Amplifier Output

180W (L/R, 90W x2)

Network

Wi-Fi (802.11b/g/n) 2.4GHz, Ethernet (10/100/1,000Mbps), DLNA (UPnP)

Audio Inputs

AUX x1, Optical x1

Other Inputs

USB type A (Host) x1, microSD card slot x1

Internet Radio & Streaming

vTuner

Control App

AK Connect (iOS/Android)

Dimensions

27.5 "(700 mm) [W] x 39.2 "(998 mm) [H] x 15.9 "(404 mm) [D]

Weight

705.4 oz (20 kg)

Etc.

- Audio was NOT muted during the measurement.
- The image/specification may be changed without notice to improve product performance and quality.

Price