TERATON ALPHA
New Generation AMP Technology
Up to 32bit/768kHz/ Native DSD512
AKM AK4493SEQ Dual DAC
Digital Audio Remaster (DAR) Technology
TERATON ALPHA

New Generation
AMP Technology

Up to 32bit/768kHz/
Native DSD512

AKM AK4493SEQ Dual DAC

Digital Audio Remaster
Technology
All-in-One Module SEM4
SEM4 is an interchangeable all-in-one module for the SE180.

With its release, Astell&Kern has expanded the potential of the SE180 once again.
SEM4, born from the key concept of 'Shape Your Sound' is equipped with the AK4493SEQ dual DAC, the latest DAC from Asahi Kasei, which minimizes loss and noise interference from the original sound while offering 14 hours of playback performance — the longest among SEM modules.

SEM4 supports up to 32bit/768kHz, Native DSD512 and you will be able to enjoy even more vivid, original sound with the introduction of digital audio remaster (DAR) technology.

Equipped With Asahi Kasei AK4493SEQ Dual DAC
The SEM4 module is equipped with a dual AK4493SEQ DAC, the latest product from Asahi Kasei, which has been implemented in an Astell&Kern product for the first time worldwide.
The AK4493SEQ DAC is a premium DAC that utilizes AKM's VELVET SOUND™ technology to play natural sounds with even lower noise and distortion, offering the best low distortion traits and a wide dynamic range.

With technology such as the advanced switch and capacitor that is created to achieve low-power consumption, it provides amazing play performance and low noise for 14 hours of playback, the longest among SE180 modules.

Supports Native DSD512, 32bit/768kHz
SEM4 supports Native DSD512 and up to 32bit/768kHz with Astell&Kern's excellent audio technology, allowing you to fully enjoy your favorite music.
Digital Audio Remaster Technology for Even More Vivid Original Sound
SEM4 features digital audio remaster (DAR) technology — the first time the technology has been applied in an Astell&Kern portable player.
DAR technology is developed to upsample the sample rate of the sound source being played to go beyond the limits of the source format.
The high sample rate allows more refined play and offers delicate and analog-like original sound, helping you to enjoy the richness of the original sound, subtle differences in the nuance of the music and rich sounds at a higher level.
* The DAR function can be turned on and off and you may select it to suit the source sound and your own preferences.
* Max PCM rate 384kHz/DSD256 conversion play is supported, and the files will be converted to and played in the sample rates that fit the source sound.
Supported DAR options
DAR option
Maximum Conversion Rate
PCM

44.1kHz range PCM will be converted to 352.8kHz for playback
48kHz range PCM will be converted to 384kHz for playback
No conversion will be made when playing DSD with this option selected

DSD

PCM files below 96kHz will be converted to DSD128 for playback
PCM files above 96kHz will be converted to DSD256 for playback
DSD files below DSD256 will be upconverted to DSD256 for playback with this option selected
Next Generation Advanced AMP Technology
Next generation AMP technology is also applied in the SEM4 all-in-one module.

From the selection of OP-AMP parts, to circuit design, board layout and tuning, everything has been completely redesigned to produce the best sound.




System Unit and Module Circuit Separation Structure
The complete physical separation of the system unit and the DAC module perfectly prevents noise from the power and RF noises from the system unit, meaning no noise will interrupt your music.

In addition, the separation of signals by balanced and unbalanced channels with no interference delivers the ultimate sound.
Main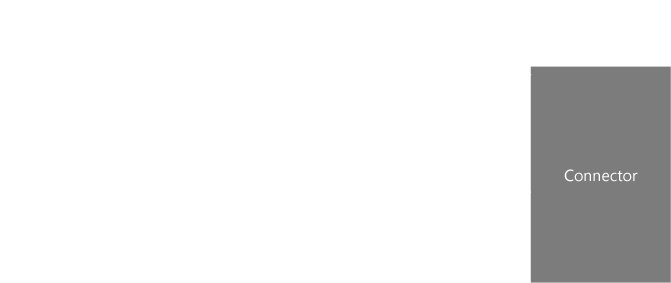 DAC Module
Astell&Kern Audio Technology Forms the TERATON ALPHA Sound Solution
AK ULTIMATE SOUND SOLUTION, TERATON ALPHA

TERATON ALPHA is AK's ultimate Sound Solution to produce audio playback that is close to the original sound through the audio output interface by use of effective power noise removal, efficient power management and amplification with minimal distortion.

TERATON ALPHA features Astell&Kern's patented technologies, which are the result of tens of thousands of hours of continuous research and development to produce sound close to the original sound the artist and producer intended.
Discover more