Luxury Meets Innovation
SP3000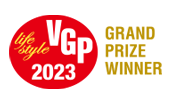 Luxury Meets Innovation, SP3000
Astell&Kern has set the standard for perfect sound using the latest innovative technology with the A&ultima series.
The A&ultima SP3000 is the newest flagship product that is the essence of everything learned and engineered over the last 10+ years of digital music processing.

A&ultima SP3000 is the world's first DAP with independent Dual Audio Circuitry and the latest DAC with HEXA-Audio Circuitry structure, and uses all audio technologies and the best materials that lets you feel the overwhelming impact of sound and music.

Experience perfection firsthand with the true next-generation flagship, A&ultima SP3000, the pinnacle of audio players.
World's first use of Stainless Steel 904L for DAP body material
World's first DAP with complete separation of digital and analog signal processing
(Using latest Flagship DAC chip AK4499EX from Asahi Kasei)
Stunning Audio Performance with Independent Dual Audio Circuitry
Equipped with High-Performance Qualcomm Snapdragon 6125 Octa-Core CPU
New Experience in the Graphic User Interface
Support for aptX™-HD and LDAC
AK4499EX
Quad-DAC

Octa-Core
Snapdragon

TERATON
ALPHA

BT 5.0
aptX™-HD,
LDAC

NATIVE
DSD 512

SNR 130dB
The Monument for Masterpiece –
SP3000 24K Gold Limited Edition
Based on its innovative technology and perfect design, the A&ultima SP3000 received the highest praise from audiophiles and media outlets worldwide, for 'opening a new horizon with overwhelming sound that reaches the pinnacle of digital audio players.' Astell&Kern sought to commemorate the monumental success of the SP3000 by introducing the SP3000 24K Gold Limited Edition crafted with gold, the most valuable metal in human history.

Astell&Kern started with the innovative Stainless Steel 904L material used for the first time in the SP3000 and plated it with 24K pure gold to capture the pinnacle sound of the SP3000 in a metal of extreme luxury and value.
Gold has a beautiful luster, does not rust, and has excellent electrical conductivity, so it is used not only in jewelry, but also as a top-quality component for semiconductors and high-end audio, and is highly valued due to its rarity. However, the highest purity 24K gold is difficult to handle due to its low hardness, so extremely meticulous processes and work were required to complete the SP3000 24K Gold Limited Edition, which has a much larger area than jewelry, into a flawless product.
To deliver the highest quality product without compromise, Astell&Kern used a wet process for pure gold plating (plating thickness of 0.5um+/- 20%) rather than simply a surface treatment. To fully highlight the SUS 904L material and gold plating, nickel plating was first applied, followed by the 24K gold plating, and then an AF coating was applied to harden the surface and prevent fingerprints.

The SP3000 24K Gold Limited Edition is a monumental design that fully expresses Astell&Kern's brand philosophy.
Discover a new horizon for premium audio players with the unique beauty of timeless metals, and the amazing sound of the SP3000. The SP3000 24K Gold Limited Edition includes a special leather case and package exclusive to this limited edition.
Immerse into Perfect Harmony – SP3000 Copper Limited Edition
A&ultima SP3000 incorporates Astell&Kern's belief in creating the best sound from material to design. The SP3000 Copper is a limited edition model that reaffirms Astell&Kern's philosophy of exceptional sound to the very last detail.

Copper material is regarded as the most musical expression of the original sound of the instrument due to its excellent electrical conductivity and shielding properties. Due to the complicated manufacturing processes required to prevent oxidation and contamination it is a very difficult raw material to work with and use for the production of our players. Astell&Kern uses a stringently selected copper material of 99.98% purity or higher to produce the best SP3000 Copper. A complex Multilayer coating is applied for corrosion resistance and longer term durability. In addition, the product's three-dimensional lines and beautiful watch-style volume crown are further processed using a delicate and very sophisticated hand-crafted metal process, without dulling the copper shine that reflects Astell&Kern's exquisite attention to detail and manufacturing excellence.

The SP3000 Copper Limited Edition, created by Astell&Kern's experienced craftsman, as well as having a stunning finish, brings technical benefits including excellent electrical conductivity and shielding, which contributes to outstanding audio performance. The SP3000 Copper has a harmonious and elegant sound that allows you to feel the emotion and rhythm of the audio connecting you deeply to the music you're listening to.
Uncompromising Design
and Craftsmanship
Material Innovations,

World's First Use of Stainless Steel 904L for DAP Body Material

To achieve the goal of the A&ultima series, which is 'to provide the best value that no one can imitate while using the most innovative and uncompromising design and craftsmanship', the SP3000 uses 904L stainless steel material that has never been attempted before in a portable audio player. Using this material has expanded its value from just a digital device to the realm of a luxury good.

904L stainless steel is harder and more difficult to process than general stainless steel requiring significantly more time and effort. However, due to its excellent durability and corrosion resistance, it has a characteristic that does not lose its beauty and is why it is used in expensive luxury watches where perfection in all materials and parts must be pursued with an irreplaceable and wonderful luster.

Experience the uncompromising beauty and luxury of the SP3000 produced by Astell&Kern's experienced craftsmanship.
Sound,
Infinite Possibilities
TERATON ALPHA,

The Essence of A&K Audio Technologies Merged Into the SP3000

In order to develop the ultimate audio player that has never been experienced before, not only do we use the latest DAC and technology available, but we use the innovative audio technology of TERATON ALPHA, AK's Ultimate Sound Solution, which has been refined for the SP3000.

TERATON ALPHA, engineered through endless research, is Astell&Kern's unique technology that has been designed to produce audio playback that is close to the original sound through effective power noise removal, efficient power management and unwavering amplification, and a fully converted audio output interface. HEXA-Audio Circuitry structure and independent dual audio circuit, implemented for the first time in the SP3000, are paired together with TERATON ALPHA's sound solution to create the purest original sound.

Discover more
First Use of AKM's Latest Flagship DAC,

Complete Separation of Digital and Analog Signals
The SP3000 is a flagship product with the latest technology and uncompromising design. Astell&Kern worked with AKM from the initial development stage to develop the DAC and circuit structure.

As a result of the collaboration, the world's first four AK4499EX DACs, AKM's latest flagship, were applied to the SP3000, and the innovative HEXA-Audio Circuitry structure in which two AK4191EQs that process digital signals are applied separately, complete the amazing sound that can only be found from Astell&Kern.

Most digital players process digital and analog signals together inside the DAC. However, the SP3000's advanced HEXA-Audio Circuitry structure reduces the noise of the digital signal input through the AK4191EQ, a separate digital delta-sigma modulator, and the AK4499EX DAC is then designed to process the analog signals separately. By applying this unique design, digital and analog signal processing that is physically separated has been achieved for the first time in a digital audio player, and the overwhelming SNR (Signal-to-Noise Ratio) is maximized, making it possible to experience an incredible level of sound that has never been experienced before.
Silver Plated Shield Can
A shield can is applied to prevent various noise and electromagnetic interference from affecting the audio block. The SP3000 takes it a step further to achieve excellent audio performance and perfect shielding by applying highly conductive, high-purity silver on the existing shield can, and physically separating digital and analog signals.
Stunning Audio Performance with Independent Dual Audio Circuit
In order to create a truly innovative DAP, not just a great DAP, we tried to overcome the limitations of sound by envisioning an independent dual audio circuit that has never been attempted by anyone with a HEXA-Audio Circuitry structure with unbalanced and balanced outputs.

Almost all other DAPs, including Astell&Kern, use an internal DAC for both unbalanced and balanced outputs. Since the signal from the DAC is divided into unbalanced and balanced then delivered to the AMP, an Audio Switch is essential. However, when using a switch, there is a limit to the range that can receive the signal sent by the DAC, so most DAPs reduce the signal size first and then when the signal is transmitted back to the amplifier, it is necessary to restore the original signal size. This causes a limitation in improving the audio performance.
To overcome the limitations, our engineers designed a HEXA-Audio Circuitry structure using two AK4191EQs and four AK4499EXs, creating an innovative unbalanced and balanced independent dual audio circuit design. In result, the SP3000 achieves a SNR of 130dB, the best of any DAP available. You can feel the clean, pure delicacy of sound with the SP3000 that you cannot not experience in any other DAP.
Features
SP3000
SP2000
A model
B model
C model
SNR

130dB

125dB

122dB

128dB

125dB
* SP3000 and SP2000 are based on the condition no-load, Balanced, and there may be differences depending on the measurement method.
* Third-party models are the specifications listed on the official website.
Typical Dual DAC Audio Circuitry Structure
SP3000 HEXA-Audio Circuitry structure
Music That Touches Your Heart
Drive Your Music,

Latest Snapdragon Octa-Core CPU for the Newest Flagship Device

A&ultima SP3000 is equipped with a Snapdragon 6125 Octa-core processor, so you can enjoy the overwhelming sound, faster system response and a redesigned generation user interface that moves comfortably and smoothly.

Featuring a high-performance CPU and improved 8GB of DDR4 memory, which is twice the amount commonly used, the more powerful system is stable with fast and fluid movement.

The CPU, memory and wireless communication parts are configured as one module, with the digital circuit parts arranged in the same area creating a single system on a chip (SoC). This maximizes the efficiency of the overall circuit configuration by providing more audio-only circuit space as well as reducing heat and noise from digital circuits.
Heighten Your Music,

New Experience in the Graphic User Interface

With the newly developed UX/UI, the SP3000 is focused on the process and experience of listening to music,
and we wanted to become a 'Player for music' that one can feel this process.

The new theme is designed with a focus on the experience of rediscovering songs that you have forgotten; you can quickly browse through music categories with simple gestures. A convenient search feature along with album art has been added so that you can enjoy a digital display of CD album covers of your music collection.
It is designed to give you not only the pleasure of listening to music, but also to create fun when operating the device.

In addition, the Crimson theme, one of the main features of the new generation UI, is designed so that you can feel the appearance of the SP3000 on the screen.
The graphics are simple and unintrusive, focusing on usability and intuitiveness. Three key concepts, Edge, Simple, and Dark Mode, were used to improve usability and increase clarity with a style unique to AK. The black and red theme colors are chosen to reduce eye fatigue, maximize battery usage and reduce heat generation.
Sound Style Designed
By Myself
Sound Design With DAC Filters
With the SP3000, you can have fun creating your own sound style by selecting various DAC filters provided by the DAC manufacturer.
Design your own sound with 6 different DAC filters.
Sound Type
Impulse Response
Filter name
Remarks
Edge
Natural Tone

Super Slow Roll-off

No echo reproduces
natural sound

Ultra-Sharp

Acoustic Tone

Short Delay Slow Roll-off

Minimal echo reproduces
original sound

Sharp

Traditional Tone

Slow Roll-off

Minimal echo reproduces
original sound

Middle

Harmonic Sound

Low dispersion

Short echo reproduces
original sound

Middle

Acoustic Sound

Short Delay Sharp Roll-off

Post echo enhances
bass sound

Sharp

Traditional Sound

Sharp Roll-off

Pre and post echoes make
powerful sound

Slow
Digital Audio Remaster Technology for Even More Vivid Original Sound
The SP3000 is equipped with Digital Audio Remaster(DAR) technology, which was developed to deliver fine sound at higher sample rates.
DAR technology is developed to upsample the sample rate of the sound source being played to go beyond the limits of the source format.
The high sample rate allows more refined play and offers delicate and analog-like original sound, helping you to enjoy the richness of the original sound, subtle differences in the nuance of the music and rich sounds at a higher level.
DAR option
Maximum Conversion Rate
PCM

44.1kHz range PCM will be converted to 352.8kHz for playback
48kHz range PCM will be converted to 384kHz for playback
No conversion will be made when playing DSD with this option selected

DSD

PCM files lower than 96kHz will be converted to DSD128 for playback
PCM files over 96kHz will be converted to DSD256 for playback
DSD files below DSD256 will be converted to DSD256 for playback with this option selected
* The DAR function can be turned on and off and you may select it to suit the source sound and your own preferences.
* Max PCM rate 384kHz/DSD256 conversion play is supported, and the files will be converted to and played in the sample rates that fit the source sound.
Crossfeed,

Speaker effect when listening through headphones

In a headphone environment in which the left and right channels are clearly separated, ear fatigue may increase during prolonged listening. The moment you turn on Crossfeed, the experience of crisp, but comfortable sound begins.

Crossfeed mixes parts of the original signal from one channel and sends that signal to the opposite channel with a time difference to center the sound image.

Through the use of detailed settings such as Shelf Cutoff, Shelf Gain, and Mixer Level,
you can set the level of crossfeed according to your listening preferences.
Real-Time Information Confirmed by Light
SP3000 features a LED volume wheel which displays various playback information, including volume level and bit-rate of the track currently playing.
* LED can be turned on or off according to user setting.
Supports Native DSD512, 32bit/768kHz
SP3000 supports Native DSD512 and up to 32bit/768kHz with Astell&Kern's excellent audio technology, allowing you to fully enjoy your favorite music.
Adoption of 5.46 inch Full HD Display
Experience the SP3000 more conveniently and comfortably with a wide 5.46-inch, large-screen Full HD display.
AK File Drop to enjoy wireless transfers
The new AK File Drop function in the SP3000 makes files transfers easier and more convenient. Using AK File Drop, you can freely transfer files wirelessly through a PC, smartphone, or FTP program located on the same network. Music file management is now possible with a cableless, wireless solution.
ReplayGain Automatically and Uniformly Adjusts Playback Volume
ReplayGain, which adjusts sound sources with different volumes to an identical level, has been applied. Now, enjoy your own playlists seamlessly through the ReplayGain feature on SP3000. * ReplayGain supports up to 24-bit/192 kHz sound sources.
QC 3.0 Fast Charging Supported
The SP3000 supports Qualcomm QC 3.0 fast charging, so you can charge your DAP faster and more efficiently than previous models, reaching a full charge in about 3.5 hours.
Wireless Hi-Fi Sound Through BT Sink
BT Sink function connects the SP3000 to an external device via Bluetooth, similar to connecting a smartphone with a BT speaker. Music from an external device, such as a smartphone can now be played back in high-quality on the SP3000 using the BT Sink function.
Premium Goat Leather Case
The SP3000 comes with a French goatskin leather case to protect and highlight the beauty of the 904L stainless steel body.

The case is made by ALRAN, located in Tarn in southern France, a historical tannery that was established in 1903 and has been manufacturing leather for over 100 years. It is one of the world's leading tanneries, well-known for their natural leather manufacturing technology since the 1980's. ALRAN is recognized as the best goatskin manufacturer and supplies other leading luxury brands such as H and L.

The leather case included with the SP3000 is developed with ALRAN Tannery's unique Hand-Boarding technology. This is a technology that processes the leather by rubbing it in various directions using wooden planks, so you can feel the texture of the surface. This process is unique compared to how other goatskin cases are produced.
DESIGN
The interpretation of light and shadow shown in the SP3000 is expressed as "wrapped in light" whereas the previous SP1000 and SP2000 expressed light as spreading and scattering. The concept of the SP3000 depicts how light gathers and wraps around the wheel.

This symbolizes that the SP3000 is the all-consuming culmination of all the technologies and capabilities that Astell&Kern has accumulated over the years. The polished stainless-steel body shines every moment, and the beautifully shimmering LED light and sharply machined ceramic panel further emphasize the luxury.

The SP3000, which was created through thoughtful design and processing, offers the ultimate in beauty that matches the ultimate sound.