The evolution continues,
AK320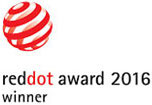 Inheriting Sound
The primary goal of Astell&Kern has always been to deliver the original sound, and we believed that the AK380 did just that. We wanted even more people to experience the AK320 and its ability to deliver the original sound as intended.
AK4490's Dual-DAC
DSD-to-PCM Playback
Parametric EQ with 20bands 0.01dB
200 Femto Second VCXO Reference Clock
Exceptional Expandability
DLNA-based AK Connect App
Metal Touch Sensor Home Button
AK4490
(Single DAC)

DSD-to-PCM play

Parametric EQ

200fs VCXO
Reference Clock

AK Connect App

Metal Touch Sensor
Home button

Metal Body
(Aluminum)

AMP
(Compatible)

Cradle
(Compatible)

CD-RIPPER
(Support)
AK320 vs. AK380
PCM

24bit 192kHz Bit to Bit

32bit 384kHz Bit to Bit

DSD

DSD to PCM
DSD64/128 → PCM 24bit 176kHz Native DSD Playback
DSD 2.8MHz (DSD 64) / DSD 5.6MHz (DSD 128) / DSD 11.2MHz (DSD 256)

DAC

AK4490 x2 (Dual DAC)

AK4490 x2 (Dual DAC)

PEQ

Support

Support

Femto Clock

Support

Support

UAC DAC

Max 24bit 96kHz (UAC 1.0)

Max 32bit 384kHz / DSD 11.2MHz (UAC 2.0)

Built-in Memory

128GB

256GB
24bit 192kHz bit to bit Playback
AK320 is capable of bit-to-bit playback up to 24bit, 192kHz. 32bit audio is downsampled using a sample-rate converter (SRC). In addition, DSD 64/128 can be played back via conversion to PCM.

* 32bit, 384kHz is downsampled to 24bit, 192kHz, and 32bit, 352kHz is downsampled to 24bit, 176kHz for playback.
* DSD 64/128 is converted via DSD-to-PCM to PCM 24bit, 176kHz for playback.


32-bit SRC by the AK320
DSD-to-PCM Conversion by the AK320
PEQ (Parametric EQ)
A parametric equalizer (PEQ*1) was implemented in the AK320 to deliver detailed adjustment of the original sound, and an audio digital signal processor (DSP) was added to aid in this process.
This frees up CPU cycles previously needed for calculating graphic equalizers (GEQ), allowing more detailed and accurate calculations via the dedicated DSP.
The audio DSP expands the existing 10-band, ±0.5 dB graphic equalizer (GEQ*2) to 20-band, ±0.01 dB to more precisely adjust the frequency and gain (dB) as well as more accurately specifying the frequency range via Q value adjustments.

* The PEQ supports up to 8 kHz - 192 kHz (8/16/24-bit) formats, but DSD and 32-bit audio are not supported.
AK320 20-band PEQ and AK120 Ⅱ 10-band GEQ Frequency Values
What is Parametric Equalization (PEQ*1)?
Parametric equalization refers to the ability to increase or decrease the volume within the Q value range.
A Q value is a frequency range relative to a selected frequency. The frequency range decreases when the Q value increases and vice versa.
What is Graphic Equalization (GEQ*2)?
Graphic equalization divides the audible frequency register into several registers and increases or decreases the level of each register with a volume slider to adjust the respective frequency's characteristics.
The switches of the volume slider are connected like a graph to visually determine the frequency characteristics, hence the name "graphic equalizer."
/*21-09-09 수정*/
Equipped With a Femto Clock to Deliver True Original Sound
Astell&Kern implemented a voltage-controlled crystal oscillator (VCXO) high-precision clock with a reference jitter value of 200 femto seconds*3. Femto clocks are commonly used in high-end audio systems, and the clock is measured in high-precision femtosecond units(one quadrillionth of a second).
What is VCXO?
A VCXO, or a voltage-controlled crystal oscillator, is a type of crystal oscillation device that creates oscillation frequencies.
External environmental stimuli, which in this case mean voltage inputs, influence the frequency value. Adjustments to the voltage input tunes a precise frequency value.
/*21-09-09 수정*/
What is Jitter?
Jitter refers to the undesired deviation in time that occurs in a periodic signal. In this case, jitter is the error that occurs in the reference clock required to perform the sampling in digital audio equipment.

By utilizing a femto clock, the AK380 is able to create a more accurate frequency value and make fine jitter corrections. As a result, the AK380 faithfully reproduces analog sound closer than ever to the original source when transmitting a digital signal as an analog signal.
USB DAC
The AK320 supports USB DAC functionality.
The AK320 can be connected to a PC or Mac via USB for use as a USB DAC that supports PCM/DSD. When playing back music stored on a PC or Mac, the Single-DAC is able to deliver richer audio of outstanding soundstage and resolution well beyond the limits of a built-in sound card.
* When using the AK320 as a USB DAC, its PEQ settings are not applied, and output up to 24bit, 96kHz is supported.
* DSD 64/128 is converted via DSD-to-PCM for playback. playback.
AK320 Native USB DAC
The AK Connect and AK Connect HD apps Download
The AK Connect and AK Connect HD apps are available for download from the Google Play Store and the Apple App Store.
Google Play Store
Apple App Store
[Phone] AK Connect
[Tablet] AK Connet HD
Pressure-sensitive Metal Capacitive Touch
The AK320 features the same metal touch interface as the AK380. The Metal Touch functions as a home key and interfaces with the device via pressure-sensitive touches.
More Expandable Options
The AK320 can be expanded to a variety of devices through the micro-USB and balanced audio out ports located at the bottom of the product.

It can be connected with the AMP as well as professional high-impedance headphones for high output and USB for data transfer and charging. It can also be connected to the Cradle for balanced audio functionality as well as the CD-RIPPER to conveniently rip audio CDs.