Astell&Kern Speaker Cable DEF21
Crystal Cable Company Profile
Dutch cable specialist Crystal Cable designs and manufactures the thinnest high-end wires possible from one of Europe's most ambitious R&D laboratories.

Its philosophy of less is more, is echoed throughout the audio community and to this end, all Crystal Cables are painstakingly designed to extract maximum resolution and ultimate neutrality.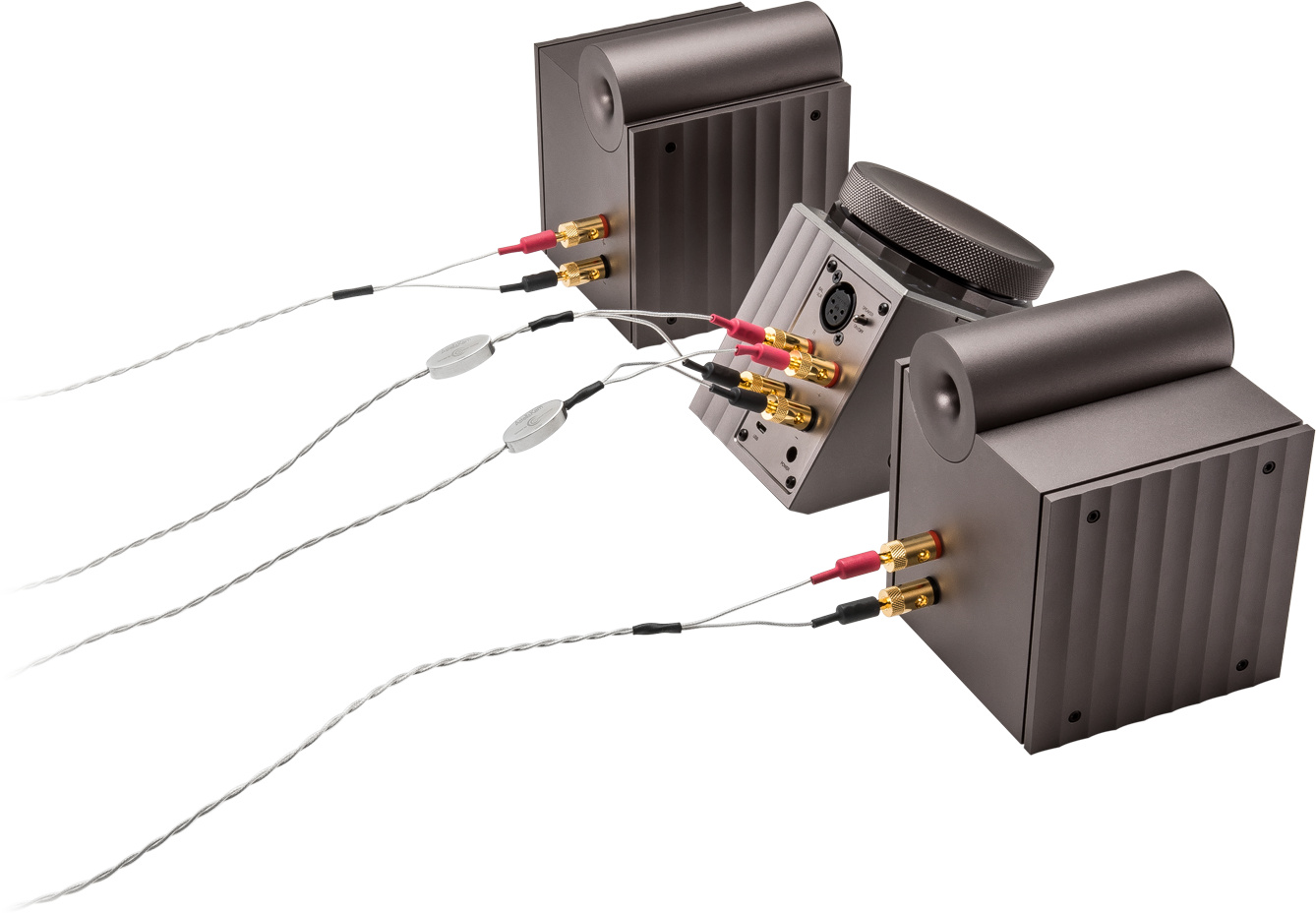 Crystal Cables, The Power and the Glory
This speaker cable from Crystal Cable will influence your complete system! It will offer excellent performance and carries a strong recommendation especially for Astell&Kern desktop audio product.

The highlights of this cable are purity, extreme bandwidth, lightening responses and accurate tonal color.

– Gabi Rijnveld
Speaker Cable by Crystal Cable
The cable has a solid silver-gold core, helically wound in two thin layers of Kapton insulation, covered in a sliver screen and transparent Teflon jacket. Based on aerospace and military developments, hi-tech materials like Kapton and Peek are employed for insulation. Crystal Cable relies exclusively on advanced in-house silver-gold metallurgy and perfect termination by custom manrchinery.

Repeatable, consistent, flawless every time. Crystal Cables are ultra-thin, ultra flexible and have the highest RFI and EMI rejection ratio on the market. This construction not only looks attractive, it also gives optimum electrical behaviour and close to perfect shielding. The proprietary sliver/gold conductors have the lowest micro-distortion in its price range. While low-cost solutions tend to neglect the low range while emphasizing the highs, Crystal Cable wires ensure excellent overall resolution that enhances the entire range of frequencies.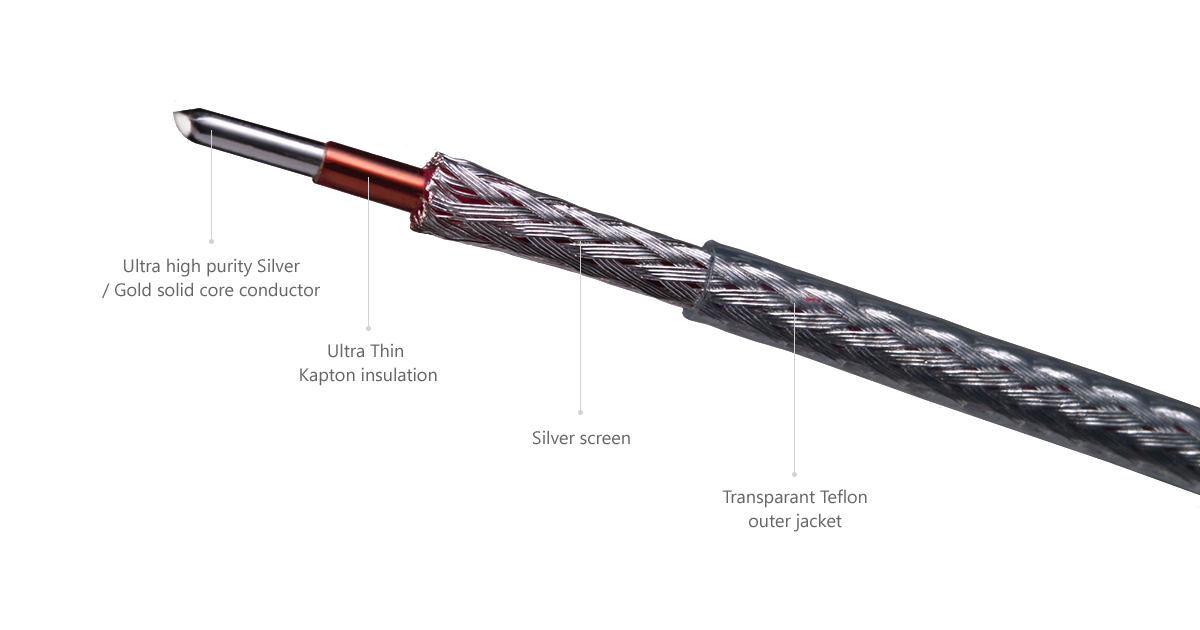 Specification
General Specifications

Model

Astell&Kern Speaker Cable / DEF21

Wire Specifications

Crystal Cable Silver / Gold

Terminal Specifications

Gold-plated Banana Plug

Cable Length

1.5M / Pair

Etc.

- Audio was NOT muted during the measurement.
- The image/specification may be changed without notice to improve product performance and quality.

Price