One player to rule them all,
KANN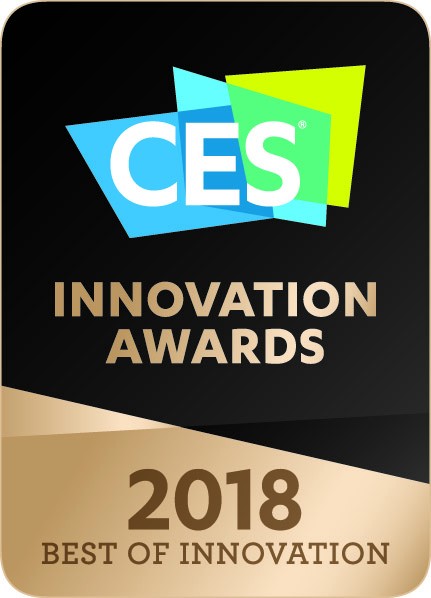 One player to rule them all
Astell&Kern's KANN provides a new power standard for mobile music performance. Combining a high-quality audio player and a high-performance amplifier, KANN draws on the technological expertise of Astell&Kern, the leading Portable Hi-Fi Audio manufacturer.

Focusing on a strong output and crystal-clear sound, the all-in-one KANN offers the following features.
Built-in Powerful Analog Amplifier

32bit 384kHz bit to bit play

Native DSD

Line OutPut (Analog Out)

USB Audio (Digital Out)

AK Connect App

2-Type SD Slot

USB Type-C Fast Charging
Truly powerful, high-quality output
Astell&Kern has introduced a new product design that cleverly incorporates a high-performance amplifier into a player for a perfect merger of two independent devices.

Supporting the output of 7Vrms when connected via high-gain balanced output, the KANN not only drives high-impedance headphones without an additional amplifier, but also reliably reproduces high-quality sound with low-impedance speakers.


A comparison of outputs of KANN vs. AK300+AMP vs. AK300
High

Unbalanced 4 Vrms, Balanced 7 Vrms

Unbalanced 3.85 Vrms, Balanced 7.66 Vrms

Unbalanced 1.98 Vrms, Balanced 1.98 Vrms


Low


Unbalanced 2 Vrms, Balanced 2Vrms

Unbalanced 1.88 Vrms, Balanced 1.88 Vrms

Unbalanced 1.98 Vrms, Balanced 1.98 Vrms
* Based on condition no load, there may be differences depending on the measurement method.
/*21-09-09 수정*/
Output optimized to user's listening environment
KANN, the first Astell&Kern product, is equipped with a line-out circuit designed to set the output values in 4 levels, depending on the user's listening preference a significant step up from previous products, which did not provide output/volume control. With the selectable output function, you can fine-tune your sound to suit a home system, car audio, or any other listening environment.

KANN also supports Astell&Kern's 2.5-mm 4-pole balanced outputs (2 Vrms). Unlike the unbalanced type, balanced output removes noise (common mode noise) from "signal + inverting amplifier signal" and has the strength to increase output with its double transmitting signals.
KANN's Audio Block
Deliver the perfect original sound
KANN offers the optimal condition to deliver perfect original sound.
KANN is capable of bit-to-bit playback up to 32bit 384kHz and native DSD playback up to 11.2MHz, delivering detailed, distortion-free sound just as the artist intended.
* The maximum audio output would be limited based on the output capacity of your source device.
32-bit bit-to-bit Playback by KANN

32-bit Playback by Other Product

Scalability using USB Audio
To increase flexibility of use, you can connect additional USB Audio to KANN via the micro USB port. KANN allows output conversion according to the specifications of the external USB Audio that supports DoP (DSD over PCM) or PCM, and provides continuous music playback with charging via the Type-C USB port while connected to the external USB Audio.

USB audio (Digital Out) output is available only when digital input is possible through USB.
* DoP (DSD over PCM): This is a standard for transferring DSD data to USB interface. This standard sends DSD data by mounting them onto PCM data frames.
* To link KANN with an external USB Audio, an OTG cable (purchased separately) is required. The separately purchased cable connecting the OTG cable to an external USB Audio must be appropriate for the specification of the USB Audio.
* USB Audio (Digital Out) Specs DoP : 2.8MHz / 5.6MHz PCM : Max 384kHz
The finest sound quality from audio files stored on a PC
Supporting the bit-to-bit playback up to 32-bit 384kHz when connected to the PC for use as a USB DAC, the KANN produces richer sounds with superior spatial effects and resolution that go far beyond the limits of any PC sound card.
* The KANN supports up to 32-bit 384kHz with specs of USB Audio Class 2.0.
* 64/128/256MHz DSD formats can be played back with the USB DAC driver installed
The AK Connect and AK Connect HD apps Download
The AK Connect and AK Connect HD apps are available for download from the Google Play Store and the Apple App Store.
Google Play Store
Apple App Store
[Phone] AK Connect
[Tablet] AK Connect HD
Dual memory card slots
KANN has an internal memory of 64GB, but this can be easily and flexibly boosted via the unit's dual memory card slots. KANN supports both standard SD cards and micro SD cards, so users can select their preferred memory type. The memory is expandable up to 768 GB to easily handle larger audio files.
* Memory cards other than validated products such as Sandisk or Samsung may not be compatible with this product.
Fast charging
Enjoy up to 6.5 hours of your favorite music with a single 1 hour charge through the fast charger. There is no fear of a dead battery when on a long journey as the 6,200mA large capacity battery offers 15 hours of continuous playback.
* The maximum 15-hour continuous play is based on 16-bit/44 kHz, FLAC file format, screen off, 50 of volume, and Normal playback.
* Fast charger (9V/1.67A) and general Charger (5V/2A) are not included in the package.
Fast Charger + Type-C Cable
General Charger + Type-C Cable
DESIGN
The design of KANN stands apart from Astell&Kern's other product lines.
During assembly, the parts are slid into the aluminum extruded body, and the unique, no-joint design delivers a durable yet sleek appearance.
The glittering space-based 'Astro Silver' and 'Eos Blue' representing the goddess of dawn embody the strong yet soft features of KANN.
The innovative volume wheel makes one-hand control easy. By positioning the main control buttons to the bottom of the front panel, convenient music search and quick home screen operation are intuitive.